Summer
SALE
BIG
UP TO
10%

ON SELECTED ITEMS
$180
$200

THE PERFECT GIFT fOR YOUR LOVE ONES
Same Day Delivery In Singapore
The Perfect Valentine's Day Gift
Looking for the perfect Valentine's Day Gift, look no further! Our limited edition 24k Gold Dipped Roses in beautifully crafted leather gift boxes will be sure to bring a smile to the rosy cheeks of your love ones this Valentine's Day.
Why 24k Gold Dipped Roses for Valentine's Day Gift?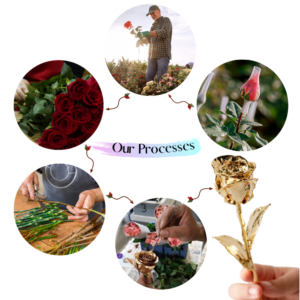 We make our Gold Roses using naturally grown roses. Our Gold Rose production only utilizes fresh roses with perfect sizes and shapes. The stems, petals and leaves undergo a preservation process before the 24k gold electroplating.
Each stalk of Gold Rose is unique; no two pieces are the same. Our Gold Roses will last you a lifetime.
Gold, a Precious Metal
Gold is a precious metal found more than 4.5 billion years ago. Gold first appeared as shimmering nuggets in rivers and stream all over the world. It quickly became infused with every human civilization to become the symbol of Royalty & Prestige thanks to its brilliance beauty, rarity, and resistance to tarnishing. This ingredient gives value to our Gold Roses, making them far more precious than fresh Roses by enabling them to live on eternally.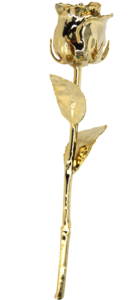 Roses are a Symbol of Love
Fossil evidence shows that the Rosaeace genus is more than 35 million years old, and the Rose has been an insignia of Love and Beauty since ancient times. Rose has been immortalized as the symbol of Love by the art, literature and culture of many civilizations. symbol
In ancient Greece, an era before Christ, Roses are closely associated with Aphrodite, the God of Love. In the present, love ones receive Roses on Valentine's Day, a significant cultural, religious, and commercial celebration of Love and Romance in numerous parts of the world. Rose is thus, indisputably, the international symbol of Love.
Why Gold Roses?
These Gold Roses resulted from our visions of incorporating these two ancient elements together, to create the perfect gift for love ones, which symbolizes a Precious Love that lasts Eternally. Gold being inert, protects the fragile Rose from harm, whilst keeping it shiny and lustrous.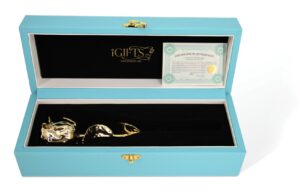 Who should be gifted Gold Roses?
Our Gold Roses are the perfect gift for someone special to you; this can be anyone. Your other half perhaps, your best friend, your teacher, a sister, aunt or even your grandfather to let him know your appreciation!
The Gold Rose will remain a keepsake that reminds him or her of you many years down the road whenever they catch a glimpse of it.
When should Gold Roses be gifted?
Valentine's Day, Mother's Day and International Woman Day are a few of the best days to gift our Gold Roses. Gold Roses can also be a gift for Anniversaries and Birthdays. Or only as a thank you gift for a favour.
Will the lustre of the Gold Roses tarnish over time?
No, the Gold Roses' lustre will not tarnish over time as gold is an inert metal that fully coats it. However, do take prudence not to drop the Gold Roses as they are breakable and exposure of its inner components to air can damage them. Should there be blemishes or fingerprint stains on the Gold Roses, gently clean it with a microfiber cloth to remove them.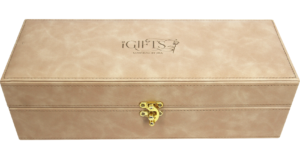 Beautifully Crafted Leather Boxes
Each of our Gold Roses comes in an elegantly crafted PU Leather Gift Box with seasonal colours. Every gold rose is accompanied with a certificate of authenticity that tagged with a batch serial number.